Courses and Workshops for Floristry, Flower Arranging, Professional and Traditional Crafts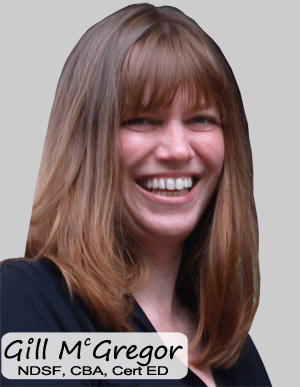 NAFAS
For those who love flowers, love art, love making, or just love watching, there are flower clubs throughout the length and breadth of the UK that collectively form NAFAS .
Once a month in the evening, or many clubs meet in the afternoon, a NAFAS floral art demonstrator will make 6 designs in front of an audience of flower club members and visitors; with both an entertaining and informative 'chat'. Some clubs have a break in the middle to serve refreshments whilst others serve them at the start or end of the event. Clubs will also, often, offer workshops and competitions throughout the year for those that aspire to do more. The best way to find the right club for you is to visit more than one; they are as different from each other as the members in the club. At the end of the demonstration the 6 designs are raffled and 6 members of the audience each win one of the designs to take away with them.
In 1956 Her Majesty the Queen and the Queen Mother visited a large Marque provided by the RHS; designed to show the general public the floral art created by 5 regional organisations. The huge queues to see the exhibits led to the growth of awareness and subsequent flower club membership growth and by 1959, with the support of the RHS, the many flower clubs and societies joined to form the National Association of Flower Arrangement Societies - NAFAS
NAFAS is now formed of 21 areas around the country and each in turn having flower clubs in their locality under their area. Your nearest local club will be listed under one of these areas; Berks. Bucks & Oxon, Cheshire, Devon & Cornwall, Dorset & Guernsey, East of England, Home Counties, Kent, London & Overseas. Mercia & North Wales, North East, North Midlands, North West, Northern Ireland, Northumberland & Durham, Scotland, South Midlands, South West
Surrey, Sussex, Three Counties & South Wales, Wessex & Jersey
What can you typically expect to find at a NAFAS flower club meeting.
Gill was just 11 when she discovered NAFAS at a local horticultural show; held in a school near where she lived. Gill loved making things and was a keen Blue Peter follower so you can imagine how thrilled Gill was to discover there were competitions she could enter and floral art demonstrators from whom she could learn more about flower arranging; Gill joined her first flower club - Bush Hill Park Floral Art Club - Part of London & Overseas.
If you would like to learn more about flower arranging and can't find the time, at the moment, to attend a flower club meeting, you can learn more about flower arranging by watching any one of Gill's Free Flower Arranging Videos; over 1 Million viewings to date.
To find your nearest NAFAS flower club visit: www.nafas.org.uk/links
7 Different Flower Arranging Books to choose from; more on the way!
Booklet 1, Booklet 2, 50 Techniques, Wire Manipulation, Festive Winter, Living Vases, Screens & Structures, NEW - How to Apply the Elements and Principles of Floral Design - 'My little Black Book'

Flower Arranging Books '50 Techniques Used in Contemporary Floral Designs'
Seventy different floral designs of distinction were created and photographed to visually illustrate the "50 Techniques used in Contemporary Floral Design".
With Gill's expertise in floral design she explored the definitions used by both NAFAS and the florist industry and used her floral design expertise to create designs that depict Gill's interpretation. 
A flower arranging and floristry book written for experienced flower arrangers and florists and as a learning resource for students studying Contemporary floral design.
By simply 'thumbing' through the pages you can look through the 70 different designs created for the book to perhaps become inspired to use a technique in your next design that gives it even more distinction.
Otherwise step through the alphabetical ordering of the book and thereby use it as a visual reference to identify what a technique looks like when used in a design.
This book also includes photographic ideas of structures and containers which can be self made some of which are featured in Gill's previously written "Contemporary Floral Design Ideas and Techniques" Booklets: six are from Booklet-2 and one is featured in Booklet-1. The Booklets provide colour photography of the completed design and a written description as to how it can be made.

For the self made containers a collection of photographs are provided to further show the construction methods and are again supported by a comprehensive written description as to how they can be made.
As an experienced Flower Arranging Teacher, Floristry Teacher and Flower Arranging Demonstrator Gill McGregor has specialised in Contemporary Floral Design and knows how important it is to include Contemporary techniques within floral designs to create Floral Designs with distinction.
(UK and NI - other countries vary - see below for details).
"50 Techniques Used in Contemporary Floral Designs".
ISBN 978-0-9929332-0-3. Full colour photography and supporting text, A5 portrait, 56 pages including covers.
ÂŁ9.99 plus postage.

When you click 'Add to Cart' / 'View Cart' you are agreeing to PayPal placing their cookies so they can manage your purchase

UK Post is sent by 1st class post
Flower Arranging Credentials
Gill is a fully qualified teacher of Floral Design and a National NAFAS Teacher.
Gill has performed over a 1000 Floral Art demonstrations to 10s of 1000s of audiences both in the UK and around the world.
As an author Gill has written and had published 7 Flower arranging books each with a different focus to develop Flower arranging skills for beginners to advanced floral art designers.
A Flower arranger since the age of 11, Gill was on the adult flower arrangers, competitor's circuit at the age of 14; winning a host of different competitions and awards.
At 16, Gill performed her very first Floral Art demonstration and so loved the stage Gill became a qualified Flower Arranging demonstrator to enable Gill to entertain and teach how to create Floral designs before your eyes during her performances.
At the age of 22 Gill became a fully qualified Flower Arranging teacher and taught at FE colleges, symposiums and training events.
Gill teaches all aspects of floral design from Traditional Flower Arranging to Contemporary Floral Art and craft classes and workshops.
For many years Gill was a Floral Art scheme adviser for City and Guilds and wrote the current suite of C&G Levels 1-3 Flower Arranging qualifications.
Flower Arranging has always been Gill's passion and continually strives to design and develop new Floral Art Techniques and Designs for the Floral Art World.
Floristry Credentials
Gill McGregor NDSF is a fully qualified florist holding the Society of Floristry NDSF Diploma, equivalent to the current Level 5 C&G Floristry qualification.
Gill is also a fully qualified Further Education (FE) teacher and the holder of the Certificate of Education.
Gill's expertise for developing courses has been achieved through her vast experiences from; management in thriving retail floristry businesses in London for 12 years, owning a successful wedding and event decoration company, to heading up the largest Floristry and Flower Arranging Department in a horticultural college whilst successfully achieving a grade One from OFSTEDÂ  for 3 consecutive inspections.
Gill's passion and enthusiasm for teaching and curriculum development resulted in Gill becoming heavily involved in the promotion of the Florist industry and participated in the writing of City and Guilds Floristry qualifications.
Gill has demonstrated Floristry skills and techniques at eminent Floristry shows in the UK, Essen, Paris and Kansas.
Gill received the prestigious City and Guilds silver medal (highest accolade) for her achievement in the Level 4 Floristry Business Procedures qualification in the UK.
Over the years Gill has taught 100s of Floristry students with many running successful businesses in London and the Home Counties.
Courses run in idyllic local settings which include character hotels and approved facilities in the Hertfordshire - London ⁄ Middlesex, Cheshunt, Goffs Oak and Waltham Abbey; dependent on anticipated course delegate numbers. Refreshments are provided.
Copyright Gill McGregor © 2013 - 2021