Courses and Workshops for Floristry, Flower Arranging, Professional and Traditional Crafts
Hand Tied designs using Mixed Flowers and Foliage for Beginners
1 Day
Next date on request
9:30am to 4:00pm
Max 10 people
TBA
All flower and materials provided
£175
Book Now
-By using our book pages you are agreeing to our placing a Necessary cookie so that you can see our prices in your local currency
When you click 'Add to Cart' / 'View Cart' you are agreeing to PayPal placing their cookies so they can manage your purchaseTell me more about cookies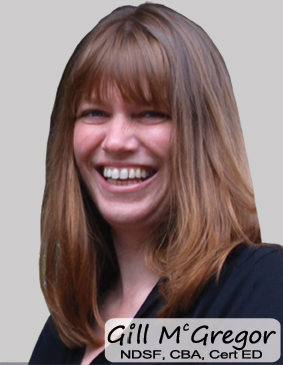 Next available flower arranging course for 2021 Calendar >>>

"Striking Summer Workshop #1 " This fun flower arranging workshop enables you to create both an April Artistry Contemporary table design plus an eye catching free standing arrangement and each incorporates the use of leaf manipulation to enhance their visual impact.


Flower Arranging Calendar for 2020 Flower Arranging Courses
Course description: Floristry Courses - One Day Specialist Handtieds using mixed flowers and foliage Course - for Beginners

Creating mixed flower hand tieds to be placed in a vase requires a set of techniques and skills to enable the hand tied to be visually balanced. This course will cover the considerations to be made during the selection process of flowers and foliage, preparation, assembly and finish to produce a range of attractive hand tieds both traditional and contemporary in design.

These mixed flower hand tieds can be used for Mothers day, as birthday gifts when gift wrapped or as designs suitable for room décor.

This course is for flower arrangers or would be florists who wish to learn the art of making different mixed flower and foliage hand tieds.
This fun, hands on course will cover: the correct techniques for conditioning, preparation, assembly and finish of an all round hand tied gift wrapped, a front facing hand tied and a contemporary hand tied demonstrating the threading technique, together with design, costing and delivery considerations.
Or should you prefer you can pay by cheque - see booking form Please feel free to call and discuss if you have any queries
Telephone 01707 873944 or email courses@gillmcgregor.com
ALTERNATIVE HAND TIED COURSES
For bespoke hand tied courses to suit your learning needs and requirements OR
One-to-One tuition of any of the above listed hand tied courses OR
For a change of teaching dates to suit your timetable
Please contact me via phone ( 01707873944 ) or email ( courses@gillmcgregor.com ) to discuss your course requirements/costs.
Courses run in idyllic local settings which include character hotels and approved facilities in the Hertfordshire - London ⁄ Middlesex, Cheshunt, Goffs Oak and Waltham Abbey; dependent on anticipated course delegate numbers. Refreshments are provided.
Copyright Gill McGregor © 2013 - 2021